THE SNIPER
AMERICAN LEGION T.H.B. POST 187
August, 2018
​Rosemary Draine, Contributor, Advisor
Mark Snider, Web Editor
WE NEED UPDATES, ARTICLES, AND CURRENT INFORMATION!
All contributors who wrote articles previously, and any new contributors, are asked to submit articles now.
Without your help, these topics will not change. You may drop them off at the Post in Cafe 187, or email
us at fairfield1923@yahoo.com, or mail it to the Post via US Mail. Please put a contact number or
email address in your email for confirmation. Spam will be deleted. Thank you. ​
THE SNIPER
Section 1
****************************************************
2017 - 2018 T.H.B. POST 187 OFFICERS
COMMANDER ....................................................... John A. Scudder
SR. VICE-COMMANDER ......................................... Rus C. Strahan
1ST JR. VICE-COMMANDER ............................... Peggy D. Krihak
2ND JR. VICE-COMMANDER..................................... Jim Kleinow
ADJUTANT........................................................... Robert T. Blewett
RECORDER ............................................................... Mark J. Snider
FINANCE OFFICER .......................................... Albert M. Bertolani
CHAPLAIN/SERVICE OFFICER ....................... Matthew J. Kramer
HISTORIAN .......................................................................... open....
SERGEANT-AT-ARMS ................................... William R. Shanklin
T.H.B. AUXILIARY UNIT 187 OFFICERS
PRESIDENT ............................................................ Peggy D. Krihak
1ST VICE-PRESIDENT ......................................... Ruth E. Valentino
2ND VICE-PRESIDENT ....................................... Teddie L. Mitchell
TREASURER .......................................................... Rosemary Draine
SECRETARY ...................................................................... open.......
HISTORIAN ........................................................................ open.......
CHAPLAIN ............................................................. René Trajkovich
SERGEANT-AT-ARMS .................................................. Judy Keinz
ASSISTANT SERGEANT-AT-ARMS.................. Teddie L. Mitchell
SONS OF THE AMERICAN LEGION OFFICERS (T.H.B. SQUADRON 187)
COMMANDER .......................................................... Mark J. Snider
SR. VICE-COMMANDER ................................ Charles J. Ostrowski
JR. VICE-COMMANDER ...................................... Daniel K. Liedke
ADJUTANT............................................................ Robert T. Blewett
CHAPLAIN ..................................................... Wayne M. Rutkowski
SERGEANT-AT-ARMS ......................................... C.A. "Bud" Jason
POST, S.A.L., AND AUXILIARY MEETINGS:
Post and Sons of Legion Meetings are held together at 7:00 pm on the fourth Tuesday of each month:
January, February, July, August, September, October, and November.
There is not a meeting in December.
In March, April, May, and June, Post and S.A.L. meetings are held on the second and fourth Tuesday
of each month at 7:00 pm.
​Post Corporation meetings are held on the third Tuesday of each month at 6:00 pm.
​​
Auxiliary Unit Meetings are held at 7:00 pm on the second Monday of February, March, May, June,
September, October, and December.
The regular Auxiliary Board meetings are held the second Monday of March and October at 6:00 pm,
and the last Monday of August at 6:00 pm.
In the event of illness or death, please contact the Post Home at (630) 833-7800, or one of the appropriate officers listed below. Commander: John A. Scudder (630) 935-8489, Chaplain/Service Officer: Matthew J. Kramer (630) 279-6404, Auxiliary President: Peggy Krihak (630 654-8099, S.A.L. Chaplain: Wayne M. Rutkowski (630) 953-2183.
THE SNIPER
Section 2
****************************************************
MEMBERSHIP ELIGIBILITY DATES:
World War I: April 6, 1917 - November 11, 1918.
World War II: December 7, 1941 - December 31, 1946.
Korean War: June 25, 1950 - January 31, 1955.
Vietnam War: February 28, 1961 - May 7, 1975.
Lebanon/Grenada: August 24, 1982 - July 31, 1984.
Panama: December 20, 1989 - January 31, 1990.
Persian Gulf War: August 2, 1990 to cessation of hostilities.
All Service Personnel: 1990 until Present.
100 YEAR ANNIVERSARIES, 30TH BIRTHDAY, 2018 and 2019
July 22, 2018
T.H.B. Post 187 is honoring 100th annivcrsary dates in 2018 and 2019. The first three Elmhurst World War I residents, Ernest Timrott, killed in action June 3, 1918, Marines; Richard Hintz, killed in action July 19, 1918, Army; and Kinsley Buck, killed in action June 19, 1918, Marines; will have 100 year anniversaries in 2018.
In 2019, the 100th anniversary birthday of the Post will occur. T.H.B. Post 187 was named after the three men, and the Elmhurst Legion was chartered on September 26, 1919.
On April 23, 2018, the current Post building had its 30th birthday. See a building history of the T.H.B. Post 187 on page 4 of our Post History tab on this web site.
Additionally, our annual Military Ball will be held at the Post this fall on November 3, 2018, at 7:00 pm.
Please look for updates in The Sniper and on the www.americanlegionthb187.org website for upcoming memorials and events that may be planned.
As always, we are looking for event ideas and volunteers for these and other anniversaries. If you are a family member of a past Auxiliary President or Post Commander, we would especially appreciate your contributions. We ask Post members, past Officers, and the public to provide assistance as well. Stop by the Post or call us at 630-833-7800.
-- Ed.
THE SNIPER
Section​ 3
****************************************************
COMMANDER'S MESSAGE - UPDATE NEEDED
Dear Post and Auxiliary Members:
New Year 2017 has begun and it brings with it some great projects which will enhance our Post Home. The Legion will be partnering with Home Depot in remodeling the Normandy Room from top to bottom. This project will include wallpaper, paint, carpeting and a dance floor. We have already installed new LED lighting. These renovations will allow us to market the room with an updated image which will showcase the capabilities of our banquet room for weddings, other special events and large meetings. Bob Blewett is the "ramrod" on this project. Thanks, Bob!
Next on our list is a new digital sign which will replace our out-of-date ones and the various banners facing Butterfield Road. The multi-colored message board will advertise various Legion events, Blue-Plate Lunch specials, upcoming entertainment, Friday Nite Fish Fry and wedding information. This is a 21st-century means to get our messages across to the public.
Our Thanksgiving Day festivities hosting the recruits from Great Lakes Naval Training Station were outstanding. About 45 recruits were treated to a homecooked turkey dinner with everything imaginable on the tables and the meal was served family-style so they would not have to stand in yet another line! My sincerest thanks to all those who volunteered part or most of their holiday time to make this annual event take off like a rocket!! A special thanks and shout-out to Cher Smith Conrad (our own military "mother hen") for putting it all together. Heaps of thanks, also, to "Chef Janice" for volunteering to cook the turkeys, hams and veggies for the feast. Baking coordinator was Past-Commander, Bob Daniels. As always, Bob, everything was great! Past-Commander, Peggy Krihak, did an outstanding job in putting everything in place. These people deserve all the kudos the Post can give them.
Last, but certainly not least, a HUGE round of applause to the Elmhurst Public Library for the use of 15 laptops for the "boots" to communicate to loved ones around the world! It was a great sight.
Out of a membership of over 500, we have just 15-20 men and women who actively get the job done at T.H.B. Post 187 - volunteers for Fish Fry; the Scholarship Committee; the Table Set-Up Crew; our newsletter, THE SNIPER - 15-20 people cannot continue to carry the load. Please remember to support your Post!!
-- John Scudder, Commander
THE SNIPER
Section 4
****************************************************
ADJUTANT REPORT: UPDATE NEEDED
Nov. 18, 2017
Normandy Room- I would like to personally thank all the volunteers that helped remodel the Normandy room. The Home Depot Foundation provided not only the funds for the project but Volunteers. They not only helped remodel the room but also cleaned and replanted and removed trees outside of the Legion. Home Depot also provides All Veterans a 10% discount. We had a few Post members help. I would also like to thank the Local Carpenters Union 1185, they stepped up and laid all the flooring. Thank you one and all.
Dues Notice Alert!! The dues notices are sent out by the by the State. Sometimes the notices cross in the mail. Feel free to contact me if you believe there is an error so we can fix the issues.
We are in need of new members! Our membership is declining due to the passing of our comrades and others not renewing their memberships. Members are men and women who share not only a common past but also help our Veterans get and keep the benefits they need and deserve. Do you have any relatives, friends or neighbors who might be eligible to join the American Legion? Ask them to join or transfer to our Post. We will welcome them! If any Post member brings in a candidate for membership at the regular dues price of $40.00 - and that person is eligible and has all the proper discharge information - the Post member will receive a gift certificate for our Friday Night Fish Fry dinner.
Volunteers are needed. As you know our post needs volunteers to make activities more successful so if you have one day or evening a month to spare, we could use your help at Fish Fry, Wednesday Night Bingo or any of the various parties we have, or on various projects around the Post Home. Please give me a call, or stop by the Post during Fish Fry or attend any of our meetings and talk with us.
Post and Sons of Legion Meetings are held together at 7:00 pm on the fourth Tuesday of each month: January, February, July, August, September, October, and November. There is not a meeting in December. In March, April, May, and June, Post and S.A.L. meetings are held on the second and fourth Tuesday of each month at 7:00 pm. Check the calendar on the website tab, "Events Calendar", for meeting dates. If you are present, you could find yourself leaving a bit richer from our "Split the Pot" door prize or the Membership Attendance Drawing (worth $200) if your number is picked. S.A.L. members are most welcome to attend all Post Meetings.
​Post Corporation meetings are held on the third Tuesday of each month at 6:00 pm.
IMPORTANT !! Please send in your DD-214s if they are not already on file with us. We need them in case your family cannot find your original. It will be needed to ensure you receive every benefit to which you are entitled when you pass away. This has become a problem when members transfer in. If you need to order a copy, you can go online to http://vetrecs.archives.gov or call the National Personnel Records Center in St. Louis at 1-877-827-9026.
Honor Flight Chicago … Is taking applications for those Veterans from WWII, Korea, and Vietnam. I do have the applications for those who are interested. Honor Flight also will take applications for Volunteers. This is a FREE trip for those veterans. There is a cost for the Volunteers.
-- Bob Blewett, Post Adjutant 815-822-0779
THE SNIPER
Section​ 5
****************************************************
MEMBERSHIP NEWS: UPDATE NEEDED
​August 1, 2018
New members:
S.A.L. Members:
Transferred in:
​Welcome to you all !!
We have received many questions regarding dues payments. We do not send out notices; they are mailed from the Department of Illinois and may cross in the mail with your payment. If paying online, we do not receive those dues until they are processed by State, so please bear with us.
It has come to our attention that some members have problems paying their dues because of circumstances beyond their control. It could be a matter of food, heat, or medicines. Some of these individuals are long-time members. If you would like to help them out, add a donation to your dues payment or make an outright donation to members' dues. If you know of someone in need, or if you wish to pay someone's dues, please notify Bob Blewett, Post Adjutant at 815-822-0779.
MEMBERSHIP KICKOFF DRIVE LUNCH:
Saturday, August 18, 2018, Noon to 2:00 PM
The Saturday Afternoon Lunch Program will host the
Membership Kickoff Drive for the 2018 - 2019 year.
Come have lunch with fellow Post, Sons of the
American Legion, and Auxiliary members.
Check back closer to August
for confirmation of this date
and menu items
at the Post in Cafe 187.
New eligible members are welcome to join.
Click on "membership information" tab or link below for details:
Hope to see you at the Post!
THE SNIPER
Section 6
****************************************************
ELMHURST VETERANS MEMORIAL:
Do you have a loved one, neighbor or friend that you would like to honor with a ceremony at the Veterans Memorial in Wilder Park? If so, now is the time to reserve a date to do so. However, to have the date you would like to reserve on the 2018 schedule, apply now to be sure it's available. There is no charge to honor a deceased veteran. If there is someone you would like to honor during a Sunday afternoon ceremony, please contact the Veterans Memorial Commission at the Elmhurst City Hall, 209 North York Street, (630) 530-3000, to obtain an application form. Forms may also be picked up from the rack in the Doug Chant Room at the Post Home. Complete the information requested, then submit it, along with a copy of the Veteran's DD-214 (or Enlisted Record & Report of Separation), to the Veterans' Memorial Commission at the Elmhurst City Hall. The Veteran you wish to honor does NOT need to be a member of the American Legion. The only requirement is that he, or she, be honorably discharged.
-- Rosemary Draine - Member, Elmhurst Veterans Memorial Commission
IN MEMORIAM: Update Needed
July 2018
POST EVERLASTING CEREMONY: May 29, 2018
The Post Everlasting ceremony was held and members who have passed away this last year were honored.
Beasley, Lloyd D. 16 years
Collins, James 1 year
Connors, Maurice J. 14 years
Gerleman, Kenneth F. 32 years
Grande, John C. 32 years
Greene, James M. 12 years
Hansen, Karl A. 1 year
Ides, Matthew R. 50 years
Lamets, John F. 7 years
McCarthy, Donald E. 42 years
Myers, John W. 1 year
Myers, Lawrence R. 8 years
Mischnick, Marvin H. 10 years
Mueller, Paul A. 1 year
Auxiliary Members:
Duple, Sally
Hucksold, Patsy
Weibler, Marie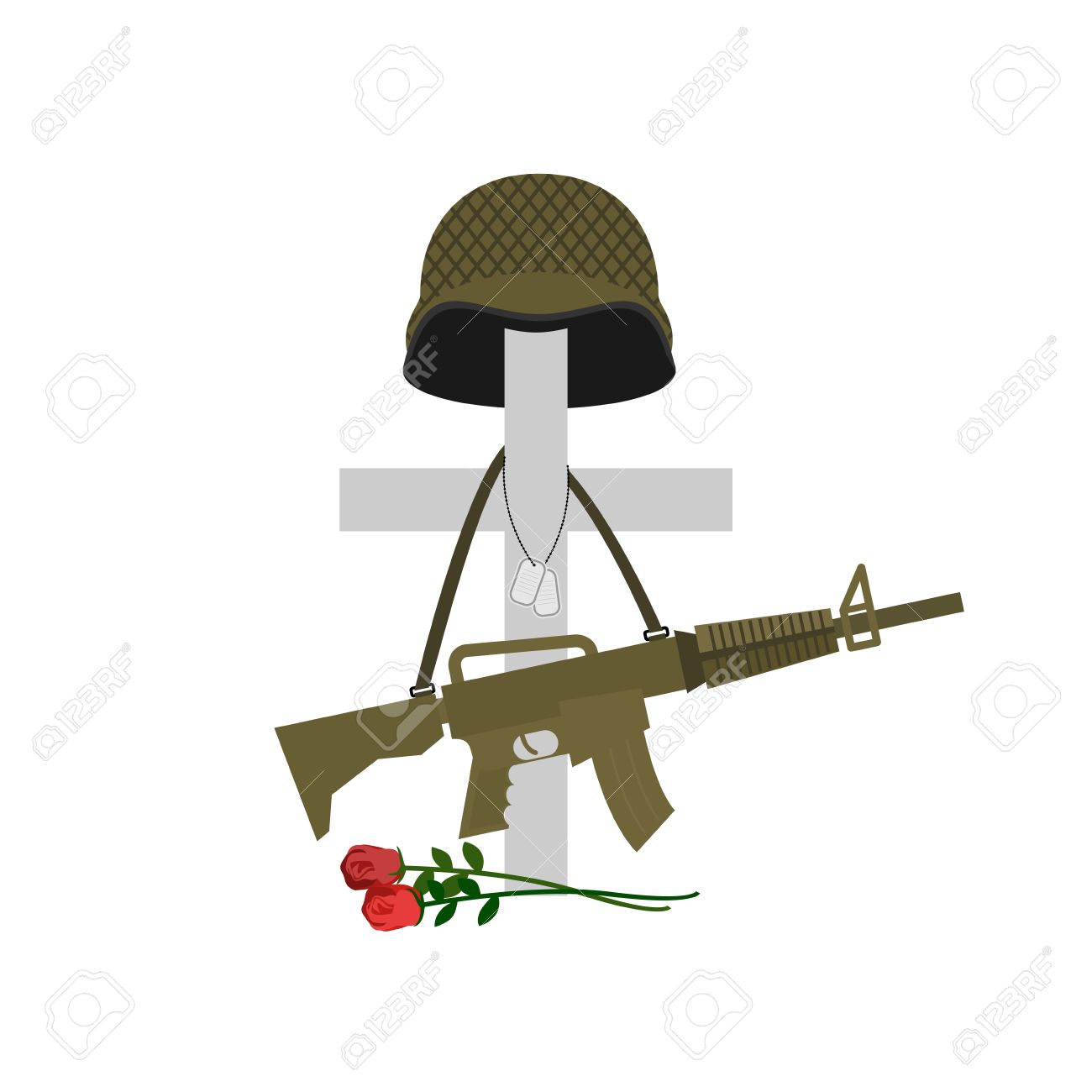 THE SNIPER
Section 7
****************************************************
SATURDAY AFTERNOON LUNCHES:
February 9, 2018
Because we have only one cook (me) for most all of the lunches, future lunch menus will be posted on the bulletin board near the restrooms in the Legion Cafe 187 lounge. If you wish to volunteer to cook on any Saturday, please contact me at 630-833-7800, or sign up on the aforementioned board. Plan to cook for about 25-30 people. Anything you wish to cook is fine. You will be reimbursed for expenses.
Since September, 2015, the S.A.C. lunches have generated enough funds to purchase the following equipment for the Legion amounting to a value of $8,163.00. Besides the purchases in past reports, we have recently purchased a commercial kitchen range and bar beer bottle cooler totaling $2,598.00. We have bought 24 items prior to these that I won't list for lack of space here. The list is available on request.
These items were able to be purchased because of the people who have come in for a good lunch on Saturday (usually just $5.00), and also attended brunches. We hope to keep up the lunches, but I need time off to do home projects too.
Thanks to all the people who come regulary for our lunches!
-- Bob Daniels, Past Commander
CORPORATION NEWS:
​Normandy Banquet Hall and Cafe 187 Rental Information
If you are planning an event such as a birthday, wedding or anniversary party, please consider renting one of the rooms at your Post Home. The Normandy Banquet Hall is ideal for large gatherings, it can accommodate 220 people. Cafe 187 can accommodate 75 people. Packages are available for buffet or family-style dinners, or dinners "by the plate".
As a Legion member, you will also receive a discount off the cost of the regular room rental. For details and menu items, click our website tab "Normandy Banquet Hall Rental Information." Or, call the Post at (630) 833-7800, or stop in any weekday and speak to Pat Klouda, Banquet Manager, for information and to see if the date of your event is available.
-- Peggy Krihak, Corporation President
THE SNIPER
Section 8
****************************************************
BASEBALL:
ELMHURST AMERICAN LEGION T.H.B. POST 187 MUDDOGS BASEBALL
MUDDOGS BASEBALL AWARDS PRESENTATION
See the blue tab "Muddogs Baseball Awards Highlights" on our front page of this website for pictures of the awards presentation for the American Legion Post 187 Muddogs Baseball Junior and Senior Teams.
CONGRATULATIONS TO THE MUDDOGS EFFORTS IN THE 2018 SEASON
2019 SEASON TRYOUTS:
Thank you who all came out to the August 12th tryout. 42 players were evaluated at all 3 levels. 19 more players will still need to Tryout and be evaluated, which a 2nd Tryout date will be available soon. We will keep you all posted.
The Elmhurst Post 187-Muddogs program will be conducting professional tryouts for the 2019 American Legion Baseball season for 13U-15U, 16-17U and 18U-19U. The tryout will be held at Plunkett Athletic Complex, in Elmhurst, Sunday night August 12th, at 7pm. Players must be there by 6:30pm to check in. You must fill out the tryout form and have it turned in via email to muddogslegionbaseball@gmail.com by August 10th.
Please call Head Coach/Program Director Mike Biondo with any questions @ 630-270-7749
All Elmhurst Post 187-Muddog players and interested donors:
We are now into our final 2018 fundraiser, "Baseball Mania".
You may continue to show your support below with the following link. All donations are greatly appreciated to help our junior and senior baseball teams.
The Baseball Mania link is here:
For more information on the teams, see the "BASEBALL" tab on this website, or go to the Muddogs Facebook or web site pages.
www.facebook.com/MuddogsLegionBaseball
http://www.htosports.com/teams/?u=muddogslegionbasebal&s=baseball​
Baseball gear is now available- Support our teams! See page 2 of Baseball tab or click here:
http://americanlegionthb187.org/index.php?id=22&number=2
2018 season results:
Senior team results:
http://htosports.com/teams/default.asp?u=MUDDOGSLEGIONBASEBAL&s=baseball&p=schedule&div=676215&viewseas=Summer_2018
Junior team results:
http://htosports.com/teams/default.asp?u=MUDDOGSLEGIONBASEBAL&s=baseball&p=schedule&div=676217&viewseas=Summer_2018
-- Ed., with thanks to Muddog's webmaster and coach, Mike Biondo.
COOL CARS UNDER THE STARS:
August 13, 2018
Cool Cars Under The Stars has returned to Elmhurst, and is now at the American Legion!
The first night was on July 12th, with a great turn out with some 50 cars on display. More shows will
occur this summer from 6:00 to 8:00 p.m., on the following dates:
Thursday, August 9th- The Fab 40, 50, and 60's
Thursday, August 30th- The Groovy 70, 80, and 90's
Thursday, September 13th- Muscle Cars and Hot Rods
Monday, September 24th- York High School - 100 Years
Thursday, October 11th- Come 1, Come All
And...don't miss $5.00 food specials in our Cafe 187 Lounge. Come on over for a fun evening!
For pictures of some of the cars, see the "Cool Cars Under the Stars is back!!" tab on the front page of this website.
Thanks to the Elmhurst American Legion Post 187, City of Elmhurst, Community Bank of Elmhurst,
Elmhurst Orthopaedics, and Paul Mason from Cool Cars Under The Stars, who all helped make this event possible.
--Ed.

"IN APPRECIATION" UPDATE NEEDED
We wish to express our most sincere thanks to the following for their generosity:
The Karaoke 50/50 Raffle Program:
Please note that donations can be made to honor birthdays, graduations, anniversaries or any other special event that you wish to remember.
-- Bud Jason, Past Commander
MUSIC FRIDAY 50/50 RAFFLE WINNERS:
July 27, 2018
The following attendee(s) at our Friday Nite Fish Fry went home a bit richer than when they arrived:
July 27th: Marcie- whose winning ticket number, 0943648, won her $111.00 while enjoying our featured band that night, McLennon Band.
Congratulations to our winner(s)! The donated money raised from these raffles helps the Post pay for the entertainment we've been enjoying each week.
If you haven't been around lately, why not come on down to the Post Home to enjoy a delicious Fish Fry or other dinner, purchase a few raffle tickets, or enter the Queen of Hearts Fundraiser drawing? Perhaps YOU will be our next lucky winner! Many thanks to all of you for your continued support of these fundraisers.
-- Ed.
THE SNIPER
Section 9
****************************************************
CAFE LIBERTY- VETERANS CULINARY TRAINING PROGRAM
January 25, 2018
The Elmhurst American Legion is proud to announce that The Dan Gibbons Foundation has organized a program for veterans called Cafe Liberty. The foundation is best known for the Dan Gibbons Turkey Trot here in Elmhurst on Thanksgiving Day. They have started Cafe Liberty, a veterans culinary training program for veterans who are unemployed or underemployed and looking to enter the culinary field.
This 11 week program, offered four times a year, will professionally train participants for a lifetime career in the food service industry, and/or serve as a bridge to an advanced culinary institution at no cost to the veteran. Whatever direction you choose, it is Cafe Liberty's goal to see you suceed.
If you are a veteran, or know of one who may be interested, please visit their website, www.cafeliberty.org for information or to apply. You may also call 630-868-3003 for information. The Dan Gibbons Foundation website may be viewed at www.dangibbonsfoundation.org .
-- Joe Kieras, Post 187 Member
"PACKAGES ABROAD" PROJECT: UPDATE NEEDED
Cher Smith-Conrad reported receipt of the following message recently regarding the positive effects of this activity. She wanted to share it with our membership:
"From: Delgadillo Cpl Mervyn Date: Tuesday, December 20, 2016
Subject: Thank You
To: Chersmithconrad
Good Morning, On behalf of the Marines of HMLA-267 who have received your care packages we would like to thank you and the members of the auxiliary, community groups and the individuals who took time to ensure that we are well taken care of. Your gesture of gratitude is greatly appreciated, once again thank you so much.
Cpl. Delgadillo, Mervyn
Maintenance Data Specialist HMLA-267 "STINGERS" 1 315 636-1107"
Way to go, Cher, and all her helpers!!
THE SNIPER
Section 10
****************************************************
AUXILIARY NEWS
FROM THE DESK OF THE PRESIDENT. . .
June 18, 2018
Happy Summer to all our members!
Listed below are the newly elected officers of the T.H.B. Unit 187 Auxiliary for the calendar year 2018-2019.
President: Peggy Krihak
1st Vice President: Pat Nacyk
2nd Vice President: Donna Fisher
Treasurer: Cher Smith-Conrad
Sergeant-at-Arms: Judy Keinz
Membership dues for the coming year are $28.00 for senior members and $5.00 for junior members. The increase is to cover a depearment increase.
Don't forget … if you are in need of transportation to any of our functions or events, please call the post ahead of time and we can make sure you have a ride.
-- Peggy Krihak, Auxiliary President
AUXILIARY SCHOLARSHIPS:
July 1, 2018
The deadline to turn in scholarship applications ended on May 1, 2018.
Please check back in early 2019 for next year's application.
​Now is the time to remind those college-age students in your family to think about applying for an Auxiliary Scholarship. There are several scholarships available ranging from $1,000 to $5,000 to qualified Post and Unit family members.
The Auxiliary has scholarships available for American Legion and Auxiliary members, their children, and grandchildren. To qualify, an applicant must be related to or be a member of T.H.B. Post 187 and be enrolled in good standing at an accredited high school, college, or university. Applications are available on line at our Post website: www.americanlegionthb187.org. Click on the "Auxiliary Scholarship" link and follow the prompts to complete, print, and mail to the address on the application.
--Ruth Valentino,

Scholarship Chair
Attention: Scholarship Committee Volunteer Members wanted to assist in application review.
Please contact Peggy Krihak at the Post, 630-833-7800, if interested.
AUXILIARY NEWS:
SUNSHINE AND MEMORIAL: UPDATE NEEDED
I hope everyone had a beautiful Christmas and a Happy New Year.
I am happy to report that we ended 2016 with no deaths in our Auxiliary membership. Unfortunately, however, two of our members did lose their spouses in December - Post member George Kujawa, husband of Dorothy Kujawa and Harold Meister, husband of Janet Vitalo. Our deepest sympathies go out to these members and their families.
I am happy to report that Julie Simeoni is recovering well after surgery on her hand.
I want to thank Mary Anne Boehm for her help in making sense of what I write. Mary Anne is a wonder and does a great job for THE SNIPER.
Until next issue, I hope this year will be a peaceful and healthy one for us all.
-- René O. Trajkovich, Chair (630) 620-6028 hrt701@aol.com
BASKET RAFFLE: UPDATE NEEDED
With the cancellation of the Chili Cook-Off Contest, which was to be held on November 12, it was decided to raffle off the nine baskets at the Fish Fry on Friday, November 11. Here are the lucky winners of the "Oh-So-Festive" baskets:
Tobey Scudder - "Give Thanks" basket
Susan Chadwick - "Simply Relax" basket
Richard Agemura - "Pamper Yourself" basket
Bob Laramie - "Italian Pasta" basket
Pat Klouda - "Bud Light" and "Guinness Blonde" baskets
Bill Shanklin - "Stella Artois" basket
Joyce Stevens - "Guinness" basket
"Ms. Longarner" - "Blue Moon" basket
Incidentally, the five beer baskets included six specialty glasses plus a sixpack of that particular beer and assorted snacks.
My sincere thanks to fellow "basketeers" Leslie Uher and Teddi Mitchell. They are super-special teammates!
-- Joanne B. Shultz
THE SNIPER
Section 11
****************************************************
AUXILIARY CALENDAR 2018
Dates to remember:
August 11: - Tony Bernard, Premier Club Entertainer; Saturday 8:00 pm, $10 donation in the Normandy Room
August 14: - V-J Day https://www.history.com/topics/world-war-ii/v-j-day
August 27:- Auxiliary Executive Board Meeting, 6:00 pm.
September 3: - Labor Day
September 7: - Auxiliary Dessert Bar scheduled to resume with Fish Fry
September 10: - Auxiliary Unit Meeting, 7:00 pm.
September 14: - Fish Fry & Dessert Bar
September 21: - Fish Fry & Dessert Bar
September 23: - Funday Sunday with Tony Ocean and Tony Calaro, 3:00 PM, Show 4:30 PM
September 28: - Fish Fry & Dessert Bar
October 5: - Fish Fry & Dessert Bar
October 8: - Auxiliary Executive Board Meeting, 6:00 pm. Auxiliary Unit Meeting, 7:00 pm.
October 12: - Fish Fry & Dessert Bar
October 19: - Fish Fry & Dessert Bar
October 26: - Fish Fry & Dessert Bar
October 31: - Halloween
November 2: - Fish Fry & Dessert Bar
November 3: - Military Ball 7:00 pm, Normandy Banquet Room
November 9: - Fish Fry & Dessert Bar
November 11: - Veterans Day
November 16: - Fish Fry & Dessert Bar
November 22: - Thanksgiving Day
November 30: - Fish Fry & Dessert Bar
December 7: - Pearl Harbor Day https://www.military.com/navy/pearl-harbor.html
December 7: - Fish Fry & Dessert Bar
December 10: - Auxiliary Unit Meeting, 7:00 pm.
December 14: - Fish Fry & Dessert Bar
December 24 & 25: - Christmas Eve and Day
December 28: - Fish Fry, Dessert Bar to be determined.
December 31 & Jan. 1: - New Year's Eve and Day
AUXILIARY BIRTHDAYS
HAPPY BIRTHDAY, MEMBERS !!
Congratulations to all Auxiliary members celebrating their birthdays during this month! We hope you are able to enjoy your "Special Day" in whatever manner pleases you most.
For AUGUST our best wishes go to: UPDATE NEEDED
​Please visit The Sniper again soon
© Copyright 2018 The American Legion All Rights Reserved